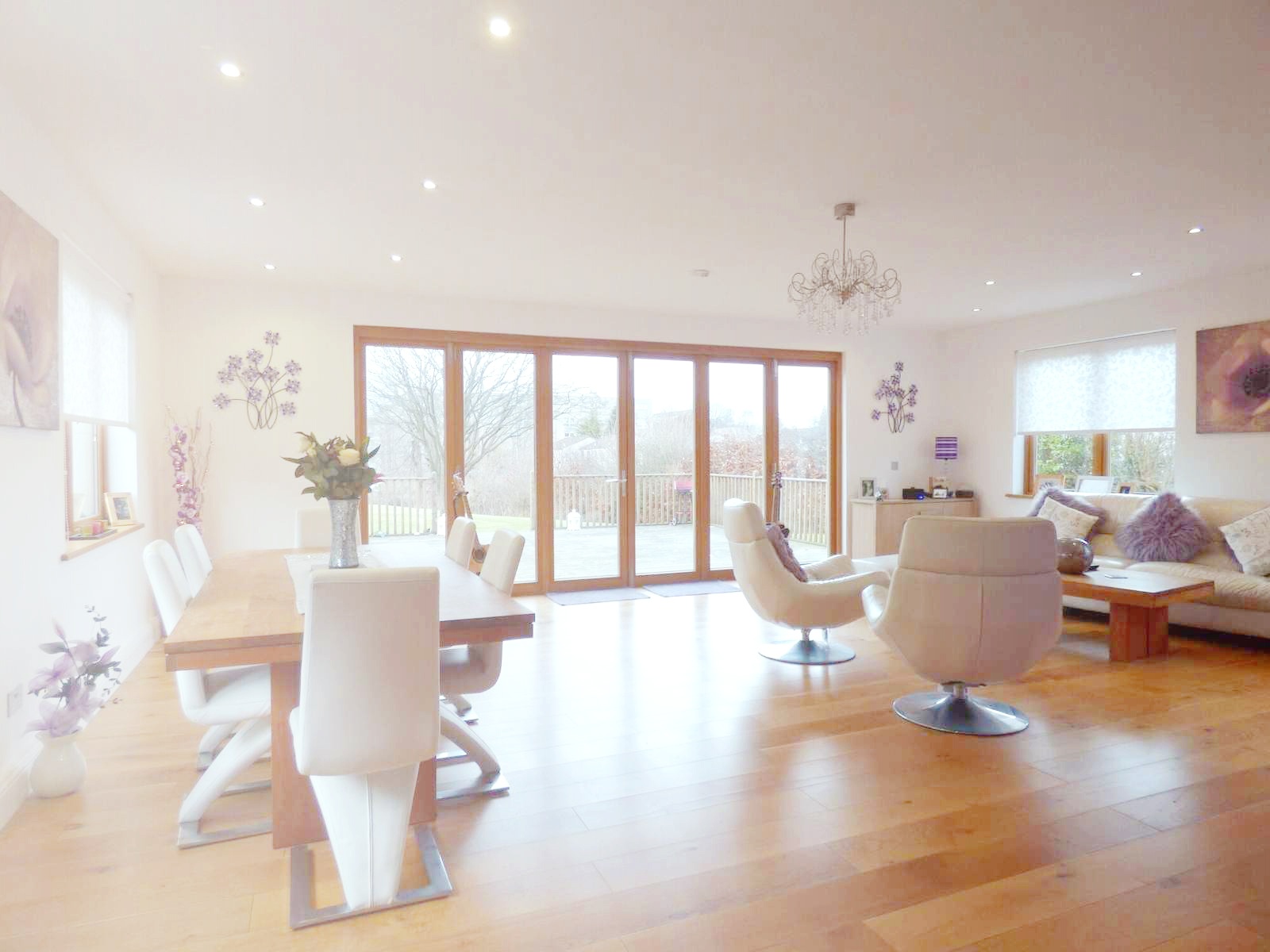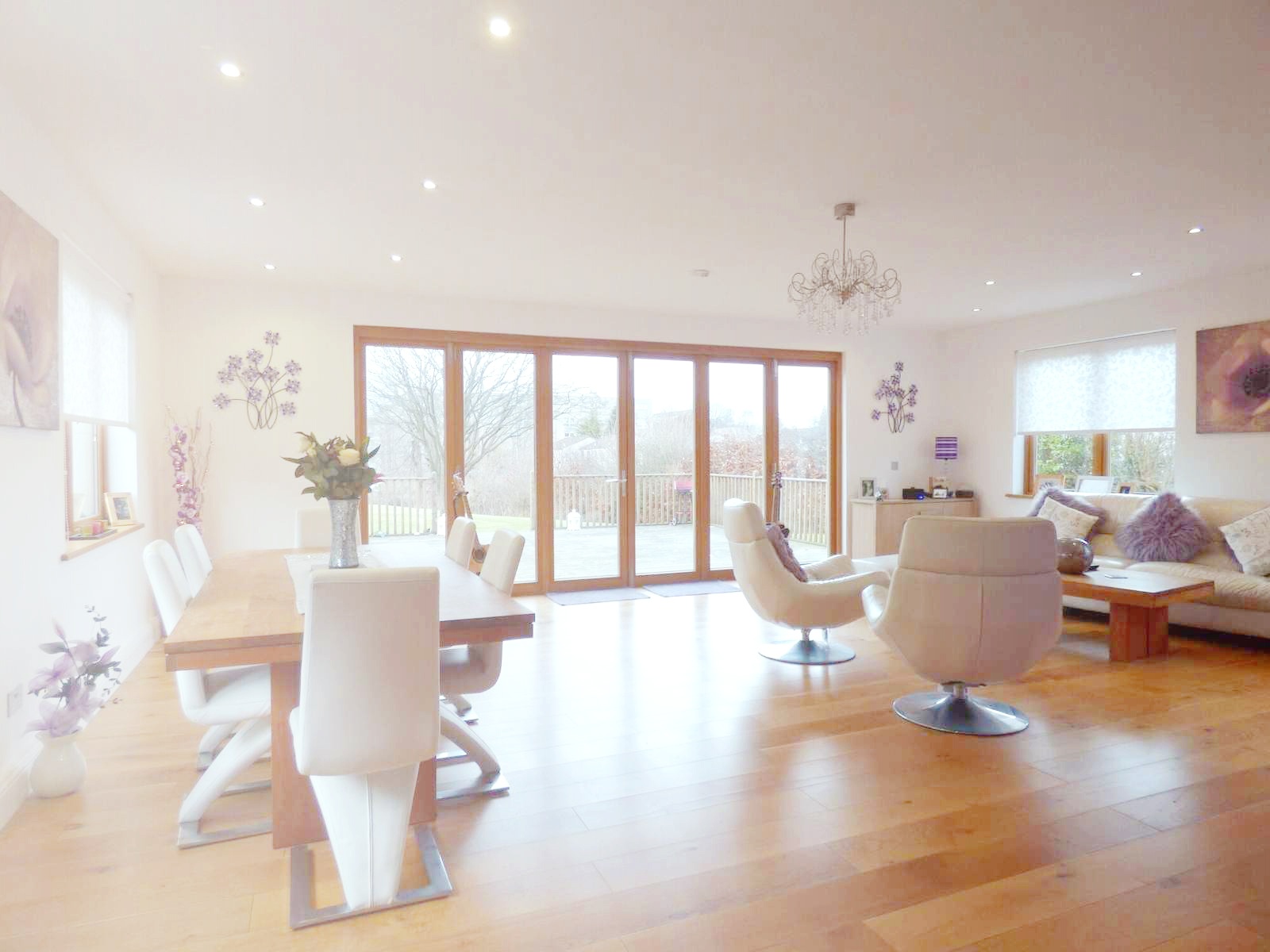 What Lintel Do I Need for Bi-fold Doors?
Folding doors used to mean cheap MDF panels that constantly jumped the track. But today's bi-fold doors provide an elegant and functional way to make your living space more flexible.
Because the door panels fold and stack as the doors are opened, you can turn a wall into a large opening. But since this means the wall goes away, proper support across the top of the opening is crucial to hold the doors in place when closed and keep the roof from falling in when open.
The horizontal beam or lintel running across the top of the door jam provides that structural support. While the lintel can have some give or flex for standard doors and windows, it needs to maintain its straight line for bi-fold doors to function properly.
Let's take a look at what makes a lintel for a bi-fold door different and how to choose the proper one.
Types of Lintels
Lintels are found above all the doors and windows of a house, with different types called for depending on the size of the opening and the amount of load. They hold up the upper floors and roof where there is no wall to do so.
Here's a quick look at your choices:
Stone – used for openings up to 2m wide
Brick – used for openings less than 1m wide with smaller loads
Wood – usually found in older homes and used for openings with more length
Reinforced concrete – appropriate for all loads and sizes
Reinforced brick – used for heavy loads and openings at least 1m wide
Steel – best for large openings that are subject to heavy loads
Which Lintel for Bi-fold Doors?
Normal structural loads in a building come from the roof trusses, exterior masonry, and floor joists. Your choice of lintel has to take into account the amount of load. For bi-fold doors, you have an additional load as the lintel has to be able to support the additional weight of the doors when they are closed.
Most exterior openings use lintels of concrete, wood, or steel. Because even a small bend can keep your doors from sliding open or shut. This is known as permissible deflection for lintels and most bi-fold door manufacturers would request that a lintel is installed with a maximum deflection of less than 5mm. A Lintel should not exceed a maximum vertical deflection of 0.003 x the effective span (effective span = distance between centre of bearings) when subjected to the safe working load (SWL). heavy-duty steel is recommended for bi-fold doors, especially for large openings.
As a minimum we would recommend looking at our Extra Heavy Duty Range. In most circumstances we would recommend using our CXL Lintels (Extreme Load Lintel) (the links take you to a 50-65mm cavity lintel, please select the cavity size required from the dropdown box). CXL Extreme load lintels offer the minimum deflection in our lintel range. These are in stock up to 6.0m long in every cavity size (50,60,70,90,110,130,150mm).
Below is a table of loadings that these lintels can achieve. To achieve the loading figures shown, the lintel must be laterally restrained and have 200mm end bearing supports and inner to outer load ratios between 5:1 and 19:1. Please consult a structural engineer to check the product suitability and deflection for your project prior to ordering.

Structural Considerations
Bi-fold doors add dramatic flair to your space along with flexibility. Added to an exterior wall, these doors can extend a living room into the patio. Added to an internal wall, they allow separate rooms to turn into a single larger space when needed.
But adding a bi-fold door requires more considerations than a standard opening. The installation has to take into account the thickness of the walls and the size of the opening. Your choice of lintel must also consider the weight of the door, the type of masonry above the door, and how much masonry is on either side of the opening. Loading ratios should also be taken into consideration. Safe working loads (SWL) as defined by BS 5977:Part 2: 1983 for cavity wall lintels refer to uniform distributed loads applied in the inner to outer leaf ratios:
1:1 for lintels supporting masonry only
3:1 for lintels normally carrying timber floors
5:1 for lintels normally carrying concrete floors
19:1 for lintels normally carrying non standard or unusual load conditions.
Your choice of a door should also be taken into consideration. Top-running doors put more load on the lintel than bottom-running doors, which get more support from the floor.
For this reason, there can be a lot of math involved in choosing the right type and size for your new bi-fold door, which is where a structural engineer comes in. The larger the size or the more the new door will vary from the old, the more helpful it can be to have a professional work with you to ensure you have adequate structural support.
Size, load, and movement have the most impact on choice and installation. Size is simply figured by measuring the size of your opening and adding at least 150mm to each end for support (200mm for CXL profiles). Going beyond that delivers extra cost more than it does extra support.
Lintel Installation
Whether you plan to replace an existing door or add in a new feature, installation starts by calculating how much support your doors will need. A steel lintel is a safe bet to handle the weight of your door and the load of the above structure.
Bi-fold doors can be placed on an interior or exterior wall and even added to a load-bearing wall. Opening up a load-bearing wall to add a door can weaken it as there is less to support the weight of the upstairs floors and the roof. A rolled steel lintel can provide the extra support that ensures the wall won't collapse under the weight.
Proper installation should involve bedding the lintel in the mortar and placed perfectly level. Both are important to ensure the load is evenly distributed. Mortar should be cured adequately to ensure the load is transferred through the lintel to the walls on either side of the door.
Installing a Bi-fold Door?
Bi-fold doors open your home to more light and add flexibility to your interior layout. Installing them requires adding a lintel across the top to provide structure to the opening and support the weight of the doors. For bi-fold doors, steel lintels make your best option as they have the strength for the job.
If you're adding bi-fold doors for a client, contact us for a quotation. We offer the UK's largest steel lintel range with fast track and next-day delivery nationwide.
Please always consult a structural engineer to check any product suitability prior to purchasing from our website as some items are non-returnable once purchased. A lack of due-diligence can result in an expensive mistake. We always recommend full due-diligence is taken prior to ordering.