After a busy year, the UK Lintels team will be taking a break over the Christmas period, closing on Wednesday 20th December and reopening on Tuesday 2nd January 2024.
Please see the below information for order fulfilment and delivery cut off:
Collections
Please order by 16:00 Friday 15th December for collection by 16:00 Tuesday 19th December 2023. All orders after this date can be collected from Thursday 4th January 2024 (48 hours from when we return Tuesday 4th January 2024, which will be notified at your time of purchase.)
Standard 7 day delivery & Free delivery
Please order by 16:00 Monday 11th December for deliveries by 17:00 Tuesday 19th December 2023. All orders after this date will be delivered by Wednesday 10th January 2024 (7 working days from when we return Tuesday 4th January 2024). Any Free delivery options will be delivered by Monday 15th January 2024.
Fast track
Please order by 16:00 Wednesday 13th December for deliveries by 17:00 Tuesday 19th December 2023. After this date Fast Track will not be processed until we return on Tuesday 4th January 2024 for deliveries by Monday 8th January 2024.
Next day
Please order by 16:00 Monday 18th December for deliveries by 17:00 Tuesday 19th December 2023. After this date Next day will not be processed until we return on Tuesday 2nd January 2024 for deliveries on Wednesday 3rd January 2024 (subject to availability which will show online at time of ordering).
To our customers and suppliers, we wish you a Merry Christmas and a Happy New Year!
Catnic has increased its prices for the second time in 2021 after its initial 15% price increase on 1st April. Their full price list is available to view here.
The new price list sees an 18% increase in prices due to constrained supplies which we wrote about in our recent article. All steel lintel manufacturers have also moved to very similar amounts which significantly increases the cost of lintels to the end-user for 2021 and beyond.
With demand at an all time high, and supply being limited by the reduction in availability of raw materials we could even see an unprecedented 3rd increase later in 2021.
Stay updated on market changes
Subscribe to our mailing list to stay up-to-date on price increases and changes in the market as well as news, offers and promotions from UK Lintels.
For anyone working in the construction sector, the global shortage of construction supplies (steel included) has proved challenging over the last few years. The continued supply constraints have seen manufacturers introduce quotas, effectively rationing the available supply of lintels to UK construction firms and DIY buyers.
The BBC report back in May 2021 the Office for National Statistics projection of an 8% increase in material prices and a global shortage of steel as demand exceeds supply couldnt have been more accurate but 8% would now on reflection have been good news. Prices have since then risen by over 50% for many building products.
Continued supply available to our customers
At UK Lintels, we're fortunate to be the UK's largest single site stockist of Catnic and galvanized lintels and were well prepared for the shortages in 2021 and beyond. With a generous stock holding and our two acre Bristol depot, we have been able to continue serving our customers despite the challenges.
Even as material shortages persist in our industry, we have over 5000 Catnic and Stressline steel lintels in stock with a value of over £3.5m at current list prices. All of the products advertised on our website are 'in stock'.
Planning for future lintel supply constraints
In order to continue serving our customers, we are receiving two artic lorry deliveries per week, with over 60 tonne of Stressline and Catnic steel lintels arriving each month.
Stay informed
With continued uncertainty and volatility in supply likely to continue for a time to come, subscribe to our mailing list to receive regular updates on availability, offers and sector news and information.
For our range of steel lintels, click here or speak to our team for more information on equivalent products that can meet your requirements and specification.
We're excited to announce that we are changing our online name to UK Lintels. From today you'll notice our new domain, logo and some changes throughout our website and online presence.
For over 30 years, we've been Catnic lintel and steel lintel distributors. Over this time we have developed considerable infrastructure to distribute lintels across the whole of the UK via our delivery partners and our own fleet vehicles.
Why are we changing to UK Lintels?
As the UK's largest single site stockists for lintels and our expertise in the sector, we felt that the name change was appropriate and demonstrates our focus and expertise in the space.
UK Lintels Managing Director, Grant Morris said, "Given the huge stock holding we offer our customers along with the expertise and focus we have in this space, it felt like the right time and a natural fit. We're excited about the change and look forward to serving our customers with excellent service under the new brand for years to come."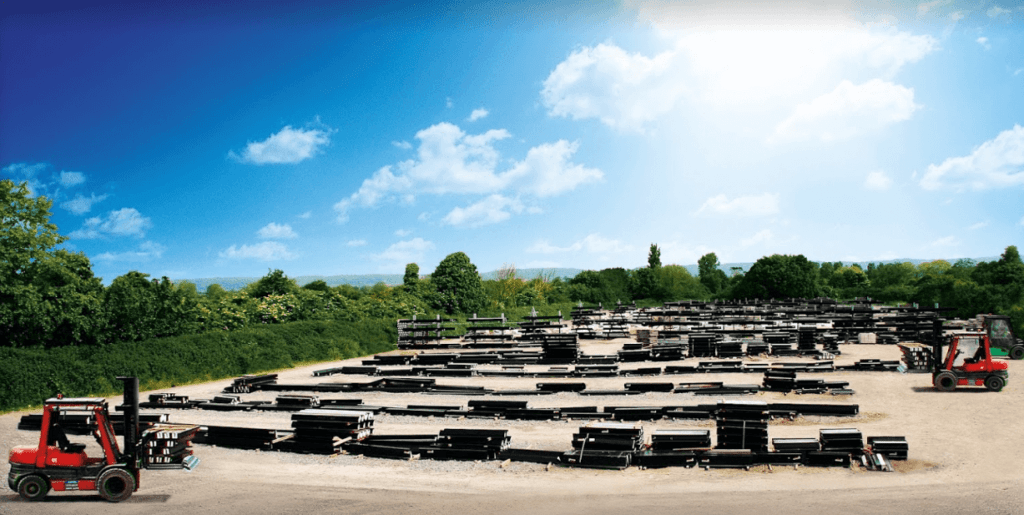 What is changing?
In short – just the name. Everything you know about our service is staying the same. The level of service, delivery options, bespoke cut lengths and online ordering system all stay the same.
Whether it's a next day order to London or an overnight to Aberdeen – you can continue to rely on UK Lintels to deliver on-time and to your specification.
A note for our customers
While UK Lintels will become our new online trading name, the website remains operated by A.L. Lintels (Batavon) Limited, so you will continue to see this company name referenced on invoices, card statements and documentation issued by us. For any customer queries relating to this change and transition, please contact [email protected]