UK Lintels are pleased to announce the launch of our new Special Lintel Configurator. The new Configurator tool is a unique system that allows for the swift manufacture of bespoke lintels to the client's chosen wall construction and lengths.
The Configurator tool is a simple step process, allowing the client to select;
Special lintel type (Square bay or Corner)
Chosen lengths
Wall construction
Delivery (next-day available when ordering before 9am)
Reducing manufacturing and lead times
Special Lintels such as corner and bay lintels are made to order items that typically require the client to request a quote and wait for a price – this can take up to a week. Once agreed, the client must wait for the manufacturer to offer a technical drawing for approval, followed by a manufacture time that could take between six to eight weeks.
This whole process takes months, meaning a build could be put on hold.
UK Lintels reduces from weeks and months, to hours and days. Just order online with our Configurator tool and receive next-day delivery.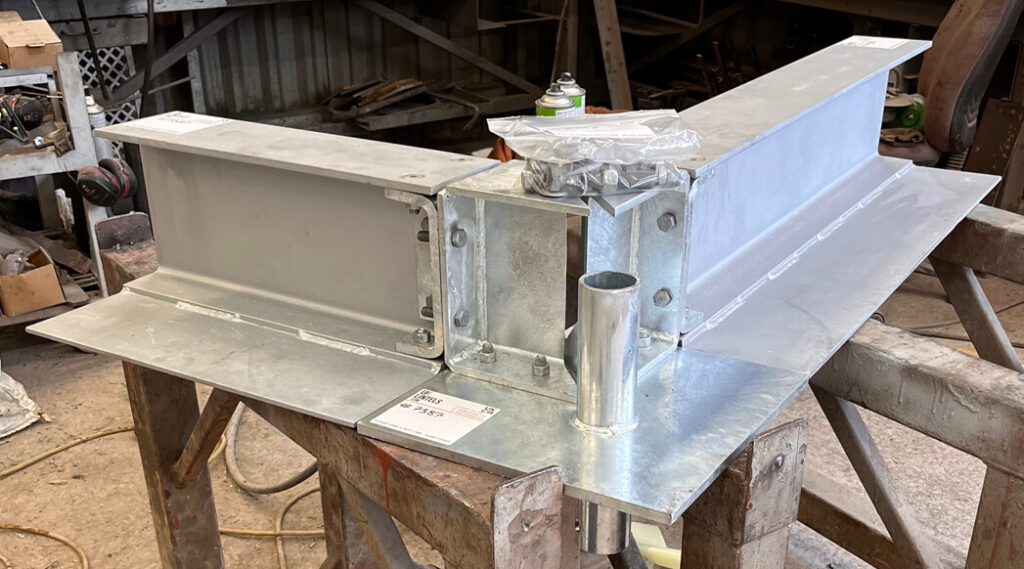 Why buy Special lintels with UK Lintels?
Configuring and ordering your Special lintel with UK Lintels means;
Instant pricing – configure online and see the price immediately.
No requirement for drawing approvals – We manufacture exactly to the lengths that you request.
Heavy duty – Our system is heavy duty, meaning it can cover most applications and requirements.
Peace of mind – Damage a section on site or lose a piece? Not a problem. We can re-dispatch a replacement piece next day.
Ready to order?
Special Lintels are made to order on-site and are available for next-day delivery when ordered by 9am, alongside our wide range of concrete and steel lintels.
At the time of writing, the Special Lintel Configurator offers Square bay and Corner lintels. Splayed bay and Splayed bay with returns will be launching in October 2022.
Sign up to our mailing list to be notified when we launch Splayed bay and Splayed bay with returns products.
Buy Windposts online from stock
UKLintels are proud to announce the launch of our innovative new approach to ordering Windposts. Using our Galvanised Windpost Configurator, you can now select the components required and order to your requirements, cutting out the need for long manufacture lead times. Now you can buy online instantly from a nationwide Windposts supplier.
What is a Windpost?
Windposts are used to provide lateral support for panels of brickwork and are installed vertically between floors or between a floor and roof. Manufactured in stainless steel or galvanized windposts are normally bespoke items, designed to suit your specific site requirements and are supplied complete with top and bottom connections and wall ties.
What's new?
Make your selections based on the top connection, stem length and base connection and then order online. We also provide additional accessories to meet all requirements.
While our new configurator simplifies the process, we advise our clients to seek structural approval of our Windpost system from their consulting structural engineer prior to purchase. Technical specifications and drawings are shown at the bottom of the configurator page.
Ready to buy?
Head over to our Windpost configurator to build galvanised Windposts to your requirements with a range of delivering options available, including next day to UK mainland.
As the new year rolls in, we're seeing continued increases in both demand and costs for raw materials leading to an unfortunate but inevitable increase in prices for lintels in 2022. We believe the other major steel lintel manufacturers will follow suit with Keystone/IG and Birtley Lintels expecting similar increases around the same time.
Here are the headlines –
From 1st January 2022 Stressline concrete lintel and padstone price increase of

15%

From 1st Jan 2022 Stressline steel lintel list price increase of

10%

From 1st March 2022 Catnic steel lintel list price increase of

10%
As we have referenced before here at UK Lintels, the industry cannot absorb these costs as quotes from industry will outline:
"Our sector continues to experience a significant upturn in demand for building materials, however in addition we have also seen a dramatic increase in the costs to raw materials, plus other outside costs which unfortunately we are unable to absorb."
Richard Smith, Stressline Sales & Marketing Manager
"The continued inflation on raw material, transport and packaging costs for GALVANISED STEEL LINTELS and ACCESSORIES is likely to remain at elevated levels for the foreseeable future, and we are unable to absorb these additional costs. I therefore wish to formally notify you of a price increase of 10% to our list prices, which shall be effective from 1st March 2022. As always, our efforts are directed at mitigating additional cost to you and we only pass on increases when absolutely necessary. Your business is extremely important to us."
Mike Murphy, Catnic Sales & Marketing Director
"After a volatile 2021 in the steel lintel market where we witnessed two price increases from Catnic (15.0% 1.04.21) (18.0% 1.07.21) we predicted a third increase would emerge in Q4 2021. We had hoped that prices would stabilise but the announced increase in Q1 2022 are showing no signs of price stability for this coming year. The impact of Covid-19 on the UK's workforce is still extremely prominent and macro-economic factors such as gas prices are compounding the raw material costs and transportation issues on our sector. To combat this UKLintels have increased their stock holding in 2021 by 500% and invested in further vehicles. By having the stock on the ground means we are not relying on the manufacturers lead-times and can continue to offer steel lintels next working day, nationwide. Our own vehicles give us the flexibility as well as certainty for our distribution channels for our client orders."
Grant Morris, UKLintels.com Managing Director
Stay updated on market changes
Subscribe to our mailing list to stay up-to-date on price increases and changes in the market as well as news, offers and promotions from UK Lintels.
Steel Lintel price increase announcements
Due to continued material constraints, compounded by energy cost increases, manufacturers including Catnic have announced price increases of up to 20% from July onwards.
Keystone: 18% from 1st July
IG: 18% from 1st July
Catnic: 18% from 1st August
Stressline: 20% from 1st September
UKLintels: 6% average to be applied during October
Q3 in 2022 will see more price increases to the steel lintel market with the above up to 20% price increase announced by the major lintel manufacturers. The macro economic impact on our products continue with raw material price increases compounded with gas/electric, labour and transportation costs pressures for our industry.
"The continued inflation on our general manufacturing and raw material input costs are expected to remain at elevated levels for the foreseeable future. As always, our efforts are directed at mitigating additional cost to you and we only aim to pass on any price increase when absolutely necessary. "
Mike Murphy, Sales and Marketing Director, Catnic
Should you have any pending projects scheduled for the next few months and you can take advantage of advanced purchasing. UKLintels are offering clients the opportunity to Buy Now before the pending price increase takes place to our online prices. Any orders must be ordered online prior to the change in our online prices which will take place during October without notice. Unfortunately, due to demand we would not be able to take an order and hold off on delivery until future dates. All orders must be delivered by the dates shown at checkout when ordering.
Stay updated on market changes
Subscribe to our mailing list to stay up-to-date on price increases and changes in the market as well as news, offers and promotions from UK Lintels.
We're excited to announce that we are changing our online name to UK Lintels. From today you'll notice our new domain, logo and some changes throughout our website and online presence.
For over 30 years, we've been Catnic lintel and steel lintel distributors. Over this time we have developed considerable infrastructure to distribute lintels across the whole of the UK via our delivery partners and our own fleet vehicles.
Why are we changing to UK Lintels?
As the UK's largest single site stockists for lintels and our expertise in the sector, we felt that the name change was appropriate and demonstrates our focus and expertise in the space.
UK Lintels Managing Director, Grant Morris said, "Given the huge stock holding we offer our customers along with the expertise and focus we have in this space, it felt like the right time and a natural fit. We're excited about the change and look forward to serving our customers with excellent service under the new brand for years to come."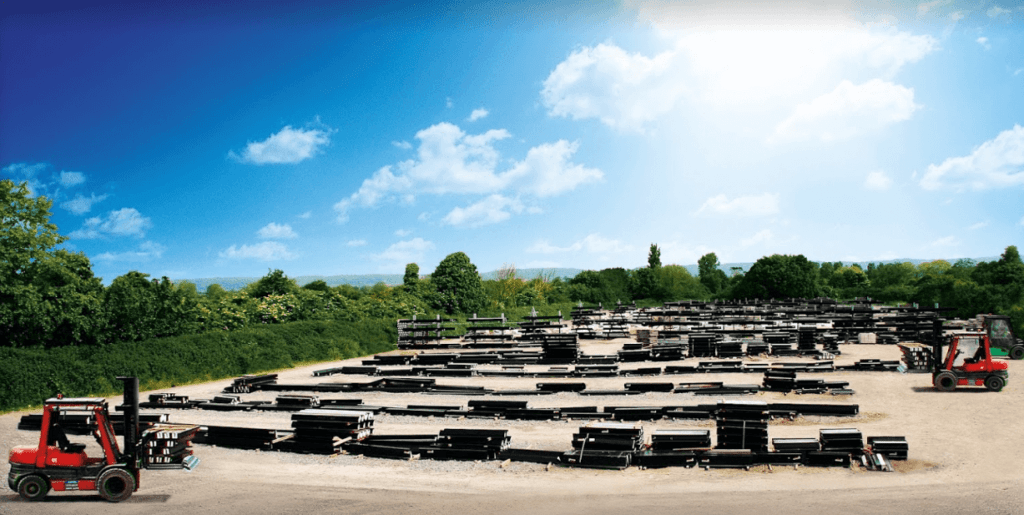 What is changing?
In short – just the name. Everything you know about our service is staying the same. The level of service, delivery options, bespoke cut lengths and online ordering system all stay the same.
Whether it's a next day order to London or an overnight to Aberdeen – you can continue to rely on UK Lintels to deliver on-time and to your specification.
A note for our customers
While UK Lintels will become our new online trading name, the website remains operated by A.L. Lintels (Batavon) Limited, so you will continue to see this company name referenced on invoices, card statements and documentation issued by us. For any customer queries relating to this change and transition, please contact info@uklintels.com