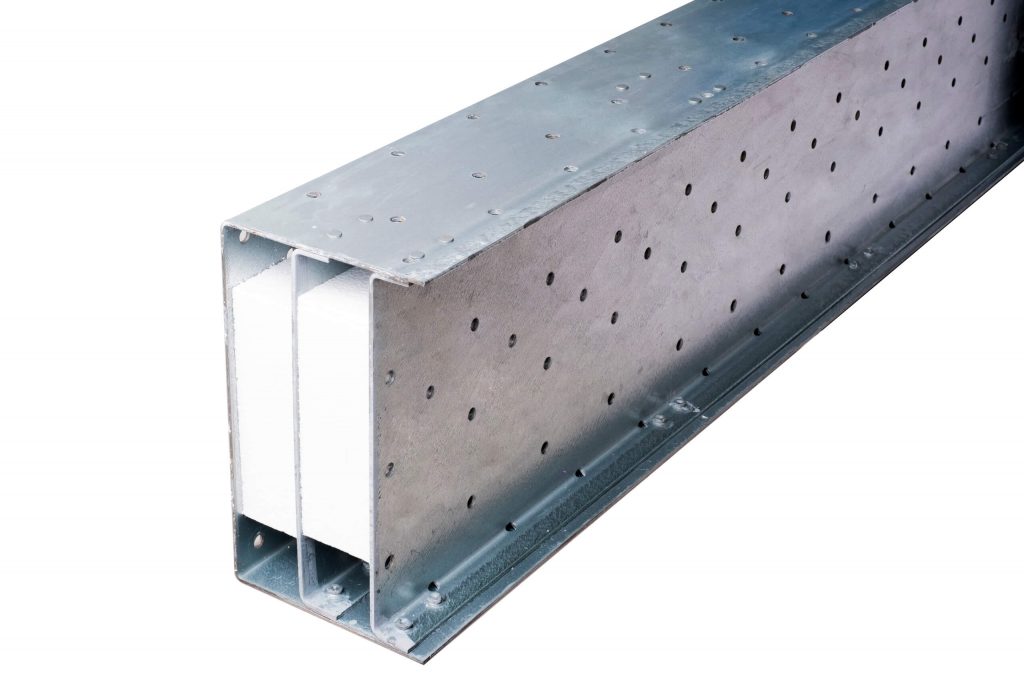 Technical Data
What is a UKLintels.com steel lintel and how do they differ to Catnic, IG, Keystone, Birtley, Stressline?
Our lintel range is the largest in the UK amongst any manufacturer. Our own brand lintels are manufactured in the UK by our partners. Below are some product accreditation details of our galvanized steel lintel range.
Our comprehensive range of standard steel lintels offers design capability for all circumstances, designed to the relevant BS EN standards and with the assurance of BS EN ISO 9001:2015 management standard. The cavity lintel range is supplied with captive insulation to ensure that it is not displaced. The fabricated ranges are manufactured with a proven non-welded method creating a secure connection that has not compromised the galvanised protection.
ACCREDITATIONS – BS EN ISO 9001:2015
STEEL LINTEL SPECIFICATION – The NBS reference of F30 Accessories and sundry items for brick, block and stone walling – Clause 755: Prefabricated steel lintels applies for steel lintels. Our lintels are galvanised steel lintels manufactured to the British Standard BS EN 10346.
MATERIAL SPECIFICATION – Our standard galvanised steel lintels are manufactured from DX51D grade steel to BS EN 10346:2006, with a zinc coating type Z600, giving a minimum zinc coating of 600g/m² per two sides. All cut edges are treated with corrosion resistant paint.
STRUCTURAL PERFORMANCE The loadings published in the load-span tables were achieved in accordance with BS EN 845-2:2013 and tested in accordance with BS EN 846- 9:2016 stated figures represent the Total Serviceable Uniform Distributed Load (UDL) in kN. 'CXHD' and 'CH' type lintels have been tested compositely in accordance with BS EN 846- 9:2016 with the surrounding masonry built in accordance with BS 5628. The structural performance of our lintels is supported by continuous in-house testing. Load Ratios are always expressed as inner leaf to outer leaf: 1:1 – lintels supporting masonry only 3:1 – lintels supporting masonry and timber floors 5:1 – lintels supporting concrete floors 19:1 – lintels for eaves applications
INSULATION Lintels used in external walls are fully insulated with expanded polystyrene, which has an Ozone Depletion Potential (ODP) and Global Warming Potential (GWP) of zero.
QUALITY Our products are manufactured to the highest quality, under strict control, and comply with all relevant British Standards. We are continually assessed by the BSI to ensure our quality assurance systems comply with BS EN ISO 9001:2015
COSHH Products are considered non-hazardous to health under normal use. Material data sheets are available from our technical department upon request.
ENVIRONMENTAL AND SUSTAINABILITY We recognise our responsibilities to the environment. We are committed to developing, implementing and reviewing our management and operational policies and procedures to minimise our environmental impact. Our integrated management system includes all our compliance policies and achievement targets. From our ongoing environmental and sustainability commitments we have continued to achieve significant reductions in our impact as manufacturers and distributors. One major environmental benefit shared with our existing customers is the ability to source our complete range of products and for them to be delivered as a mixed load on one vehicle, instead of separate deliveries which creates wasteful and unnecessary movements.
CXL 'Extreme Load' Lintels are manufactured with a 6mm welded bottom plate to BS EN 10025 – 2: 2004 of steel grade S275 and Galvanized finish to BS EN1461.
LINTEL CPD – Accredited RIBA CPD network provider, and offer specifiers a presentation entitled Lintel intel – specifying lintels for new homes and RMI.
If you would like to register your interest or find out more email [email protected]
Steel Lintels product page
We offer the equivalent lintel codes on each of our product pages to the other major lintel manufacturers; Catnic, Birtley, IG, Keystone and Stressline. We also offer our own product code next to these equivalents under SKU:
You can change the cavity size by using the drop down box.
You can input the length of the lintel required by typing it in the LENGTH box; as you type the length the price will automatically change.
We provide the loading data of our lintels for cross checking against other manufacturers items. Our lintels are the equivalent in function for each product code, there are often small differences in each manufacturers technical loading data, therefore please check the product specification table for the specific product against your alternative manufacturers code prior to ordering.
The title of the product gives you the cavity widths it will be suitable for, and the gauge of the lintel as either standard, heavy duty (HD) or extra heavy duty (XHD) or another term.
ABBREVIATIONS
UDL – Uniform Distributed Load (Serviceable)
RM – Resistance Moment (Serviceable)
SWL – Safe Working Load
We also provide some headline guidance under Specifications which guide you as to what each profile is or isn't capable of supporting. For instance Standard Duty lintels cannot support concrete floors.
We also provide an overview of the product with a generic cross section drawing which correlates to the specification table above for the heights as the lintels progress through their available lengths. Please note sometimes the height of the product we supply may differ from this table but it will always be a taller profile and never shorter. Please make sure you notify our sales agents if you need a specific height or if you have a height restriction for your project.
In the overview it shows a cross section of the product, showing the lintel shape. In the image below the cavity widths is 50mm made up of a 44mm cavity as shown plus 3mm steel on each side which makes 50mm. The image also shows the dimensions of the inner and outer leaf's. All product overview images are for indication only. Product dimensions vary as the lintel increases in length and the material thickens. The blue line depicts the additional DPC which is supplied and installed by others.
You can also use our 'also available in' links which give you the same profile products but allow you to click through the different gauge pages easily whilst maintaining the cavity size selection you have made.
Further assistance
For further assistance please call our steel lintel technical department prior to ordering.
Get in touch